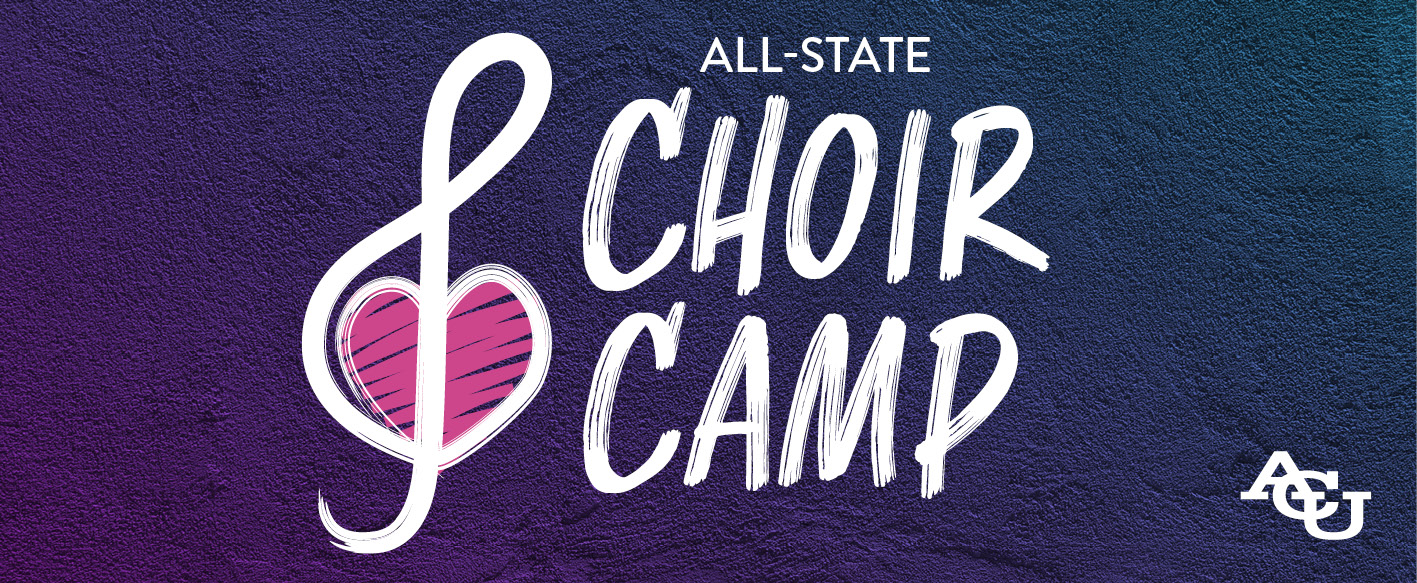 Join us for ACU's very first All-State Choir Camp, June 29-July 2, 2022! Our camp offers high school students the tools and experiences they need to be successful in the TMEA All-State Choir audition process. Our camp will focus on all aspects of choral musicianship, including leadership, service, community-building, and being a well-rounded singer.

We are thrilled to be joined by Remel Derrick, composer-in-residence. We will premiere Mr. Derrick's "The Sky Tore Itself Apart," a new piece commissioned specifically for this year's camp. Mr. Derrick will also lead breakout sessions on composing, arranging, and music theory.


Camp Staff:
Dr. Jeff Goolsby – Director of Choral Studies, Abilene Christian University
Kayla Torp – Midway Middle School – Camp Director

Coretta Smith – Garland High School
Wendy Weeks – Abilene High School
Gershom Garcia –Big Spring High School
Landon Gilmore – San Angelo Central High School
Tammy May – Pampa High School
Dr. Guadalupe Rivera – Midland Legacy High School

 

Our camp is open to Large School Choirs and Small School Choirs.
| | | |
| --- | --- | --- |
| |  Residential (staying on-campus) |  Commuter (staying off-campus) |
|  Choir Camp (deadline - June 15) |  $275 |  $200 |
|  Early Registration (before May 1) |  $225 |  $150 |
|  All-State Member |  $125 |  $125 |

Cost includes camp fee and t-shirt. Meals (breakfast, lunch, dinner) are included for both Residential and Commuter campers. TMEA All-State packet is an additional cost, which will be determined when the music is released.
Note: After registration, students will receive a link for online payment.

Directors: For group payment, save this document and return to choircamp@acu.edu.

Note: Students are still required to register individually.