Plan Your Visit!
We are ready to welcome you to Abilene Christian University!
Experience firsthand what it means to be a part of our Wildcat family. Select the visit experience that works best for you. While on our visit, we encourage you to engage with renowned faculty, hear from our current students and enjoy the beauty of ACU's campus. If you are not able to schedule your visit online, please call the ACU Campus Visits Office at 325-674-2909. We look forward to seeing you soon!

Do you want to bring a group to campus? We offer tours throughout the week for groups ranging in size from 10-45 individuals. Simply click here to see availability for group tours.

Please use the arrows on the calendar to select the date and time that works best for you. 
Daily Campus Visit
Our admissions staff is ready to welcome you on campus for your daily campus visit experience. ACU Daily Visits include a guided campus tour, meeting with an admissions counselor and information about the admissions and financial aid process. During the academic year, some daily visits also include the opportunity to eat lunch on campus in the World Famous Bean and meet with an academic department of your choice.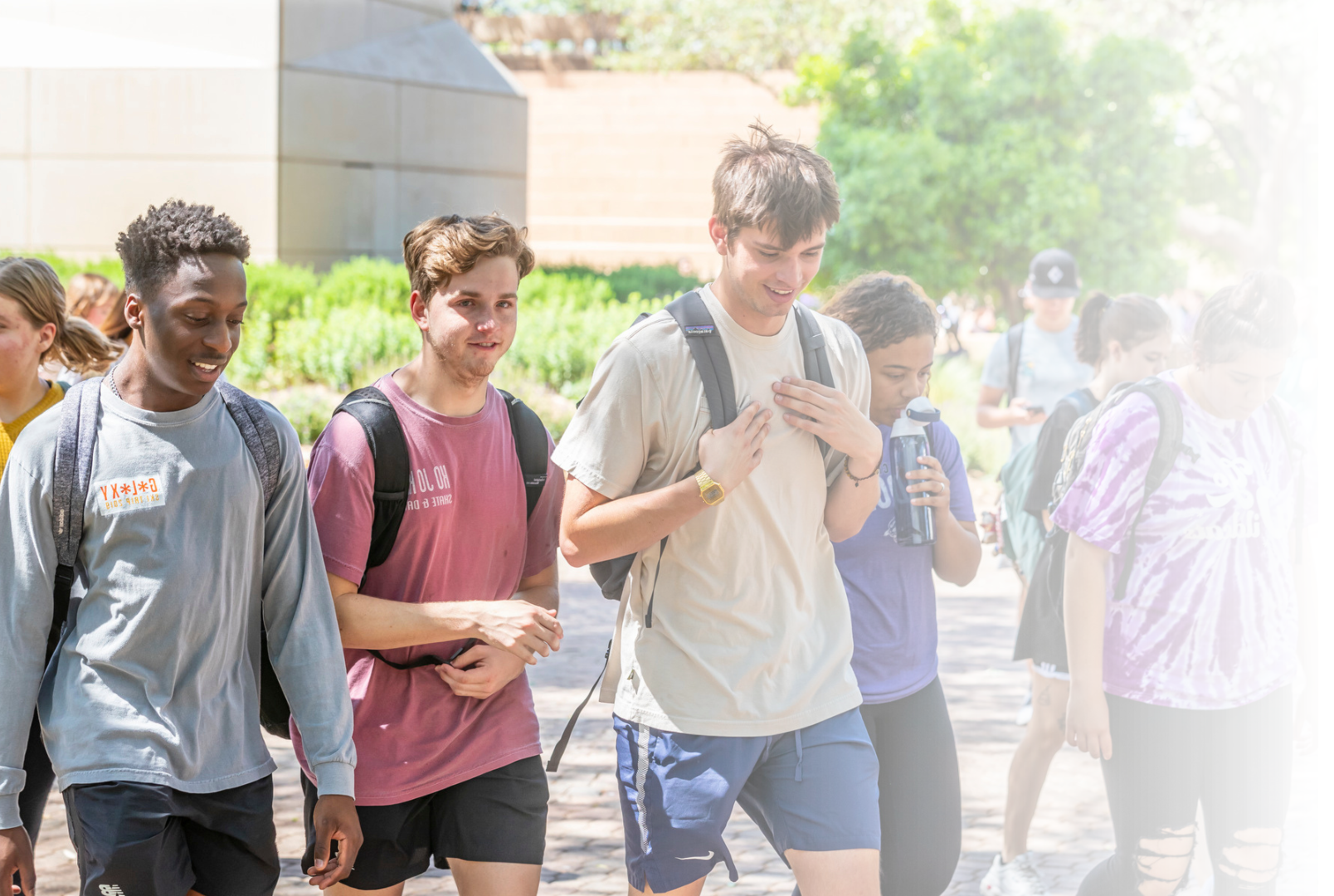 Wildcat Preview Day
Interested in learning about all ACU has to offer? Wildcat Preview Days are the best way to get a glimpse of all the action at ACU. In addition to meeting with Admissions and the campus tour, you'll attend special interest sessions of your choice. Offerings include: Center for Pre-Health Professions, Music Ensembles, Honors College, Short-Term Missions, Study Abroad, Student Life and more. These large visit experiences also include scheduled open houses such as Freshmen Residence Halls, Money Student Recreation and Wellness Center and the Maker Lab for students to explore. Wildcat Preview Days are open to all transfers and high school students and their families.
Monday, December 4 

(Exclusive reception for admitted students the evening before)

Friday, February 9 
Monday, February 19 

(Exclusive reception for admitted students the evening before)

Monday, March 4 

(Exclusive reception for admitted students the evening before)

Friday, April 5
Discovery Day 
Knowing which major is the right major can be confusing. With 164 different areas of study to choose from at Abilene Christian University, we're experts at helping you explore your passions and choose your road ahead. 
Discovery Day is a great introduction to ACU. Featuring a strengths-finding and major discovery workshop to help you discover a way forward to success, this visit day also offers multiple opportunities to experience life as a Wildcat.
Transfer Visit
Transfer students and their families can schedule a campus visit during any Wildcat Preview Day or Daily Visit our office has available. The events below have specially curated schedules designed to meet the needs of Transfer students. 

We hope you will join us on a special Transfer Visit or during any other available visit offering!
Saturday, February 24
Saturday, March 23
Saturday, April 27
---
Plan your Travel
Are you ready to embark on your campus adventure? The following section is your one-stop destination for crafting the perfect journey. Whether you're a seasoned globetrotter or a first-time explorer, we're here to make your travel planning a breeze.